The DGCCRF denounced some of the practices of travel agencies and comparison sites online. In question, in particular, the reduced prices are inaccessible to most consumers.
twenty sites for online sales of airline tickets have been pinned by the directorate-general of competition for deceptive practices in respect of price displays, announced Tuesday the secretary of State responsible for Trade.
practices of this nature, in degrees more or less important, have been identified for a score of sites, distributed between online travel agents and airlines, according to the release. "In the case of two companies, Odigeo, for relation to its web site www.govoyages.fr and Travelgenio, in its two sites www.travelgenio.fr and www.travel2be.fr suites, have been brought for breaches of the duty of loyalty in regard to display of prices", says the secretary of State.
A survey carried out in 2016 by the Directorate-general for Competition, Consumption and Repression of fraud (DGCCRF) has revealed, in particular, "a common practice of getting discounted prices that are, in reality, inaccessible to most consumers," said the release from the secretary of State Martine Pinville. These favourable prices are finally reserved "to only users from certain payment cards that are, very marginal and unsuitable to this type of purchase", she says.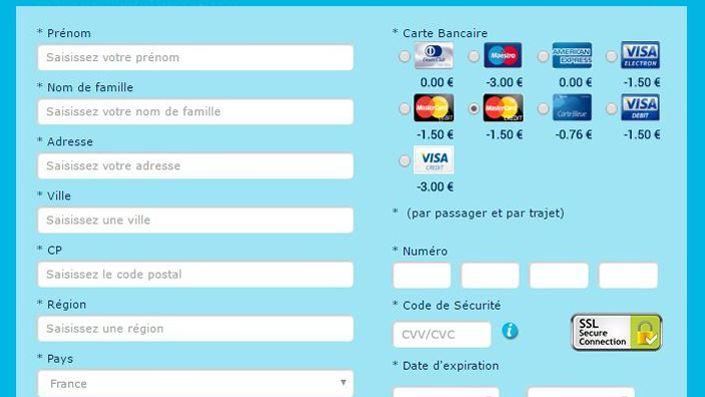 great rates only apply to certain cards of payment (Screenshot of the site www.govoyages.fr)
An increase in price automatic
"Sometimes lower than 50% the real prize is supported by almost all of the customers, these advertised prices mislead consumers and distort the results of the comparators and hence the competition," she continues. In some cases, the price to pay was automatically increased to "at the time of the payment, while the payment card number entered by the consumer and without that it is alerted", she adds.
The other offences identified in the framework of this survey include ads price not including all the costs, and misleading information on the rights which the consumer may claim reimbursement of the airport taxes.
Several forums, consumer association, among which UFC-que choisir, have reported these crimes since 2012. Consumers decry the price differences between the display and the amount is charged without being notified.
penalties for some internet sites
The deceptive practices constitute offences punishable by a maximum sentence of imprisonment of 2 years and a fine of up to € 1.5 million according to the Code of the consumption and confirmed by the DGCCRF. These companies are exposed and that the Repression of the frauds deliver to the Justice of the proceedings.
Martine Pinville regretted that "unlike the injunction which has been made, these companies have not yet modified their sites or have done so in a manner which does not rise to non-conformities". The Secretary of State has asked the DGCCRF to keep the sector under close surveillance by 2017 to ensure that consumers can benefit from a "tariff-loyal".